Last month's rejects were dominated by cartoons about the prenatal care controversy, so I threw in some extras.
I still can't believe that's blown over so quickly. Unborn babies are denied medical care here because there mothers are Mexicans, and this wannabe "pro-life" state has just moved on. Nebraska Right to Life has already punished Governor Heineman by giving him their endorsement. Makes me sick.
13. This one was actually invalidated before I had a chance to run it by my editor. It was rejected by destiny.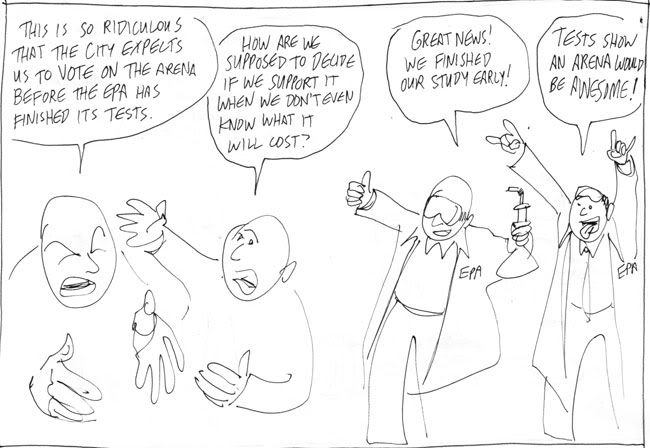 12.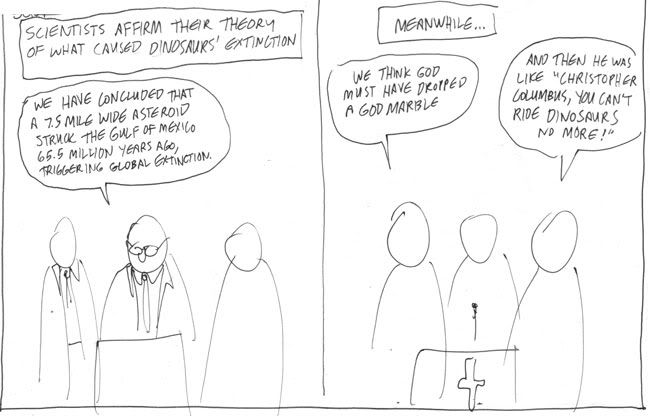 11.

10. This was in response to a Journal Star editorial, in which the board argued "Our umbrage is not directed at the merits of the direct student loan program. In fact, the Journal Star editorial board has long supported expansion of direct student loans from the government as less costly to taxpayers," and "Another effect of the reform is its probable impact on the national debt. Jeff Noordhoek of Nelnet estimated in 2008 that the change could add hundreds of billions to the national debt" in the same editorial.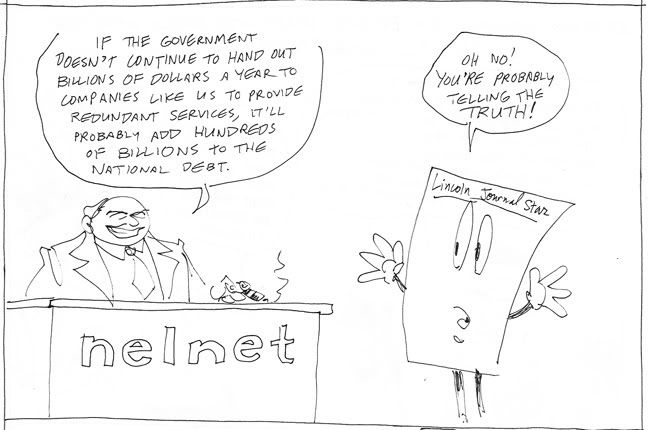 9.

8. Charlie Janssen is this year's Mark Christensen.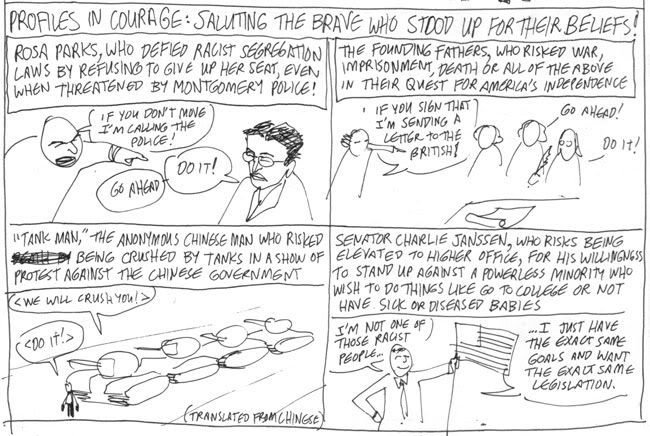 7.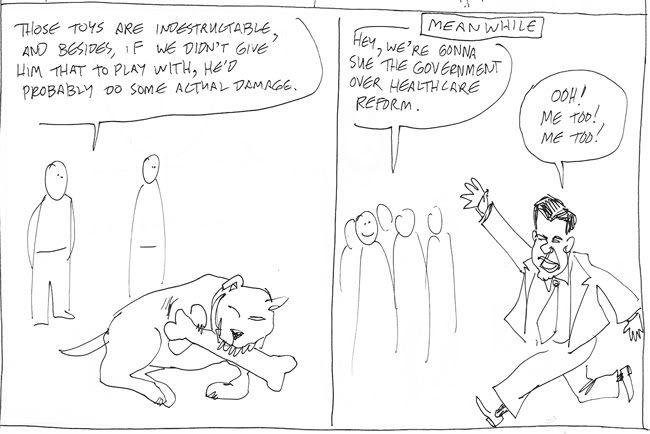 6.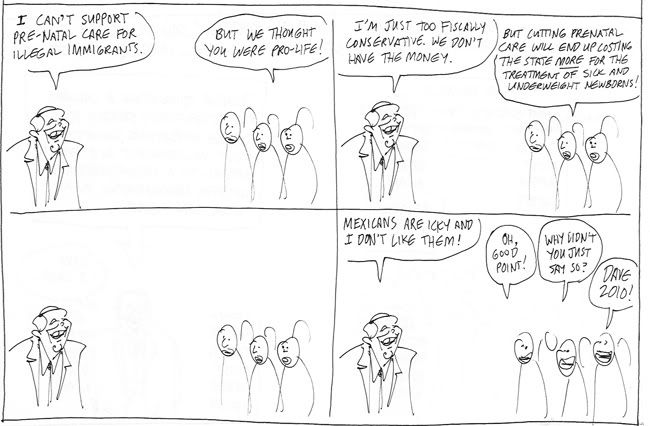 5.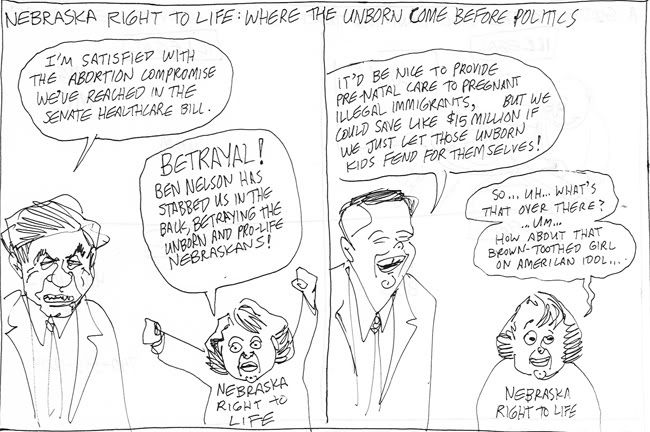 4. This one would work better if you could see the blood being washed off his hands.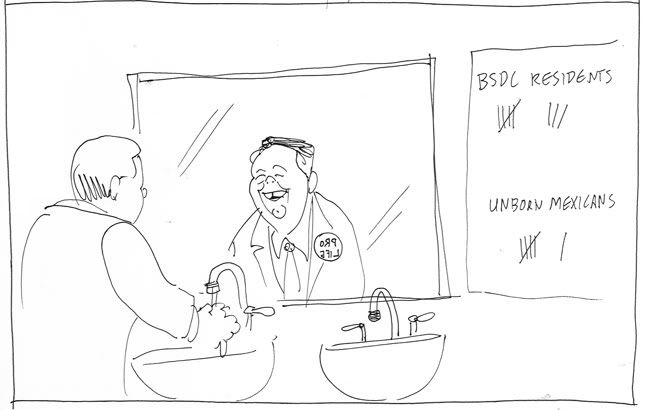 3.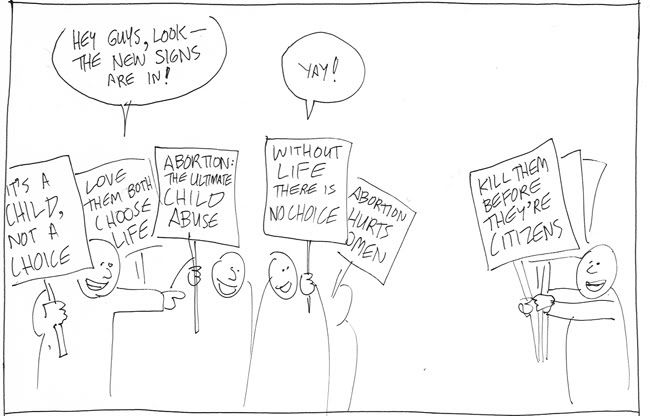 2.

1.