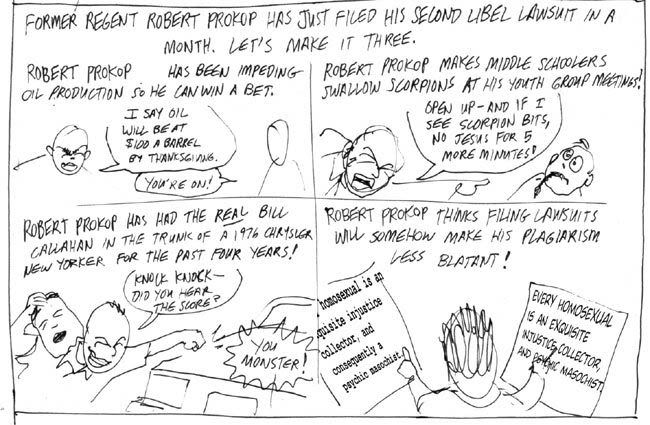 from The Daily Nebraskan:

A Lancaster County judge dismissed the libel lawsuit against the Daily Nebraskan on Wednesday.

Third District Judge Jodi Nelson said at the end of the trial that in public libel cases, the law is clear: The plaintiff must prove the statement published was false and the maker of the statements has serious doubts the statement was false at the publication date.

There was no evidence of the legal standard presented during the trial, Nelson said.

"The judge has to make a decision based on the evidence," said Robert Prokop, a former University of Nebraska regent. "Obviously, she made that decision in that way."
Word on the scene was that it was quite the show.