"You have to understand … [Neal] doesn't *like* Nebraska, he hasn't since he was forced to come back here after he was rejected by most of the papers in Cali. So if there's an opportunity to rip on it, he'll do it regardless of context. Which is why the reader ends up having absolutely no idea what he's trying to say…"

- LJS commenter 'Green Moon'
"You are sneaky at times and the obvious is not always the point."

- LJS commenter 'Big Chief'
Hello, and welcome to nealo.com – a constantly-updated collection of cartoons throughout my editorial cartooning career.
I currently draw editorial cartoons for the San Diego Reader (circ 173,125¹), the Lincoln Journal Star (circ 76,374²) and The Reader in Omaha (circ 18,105³).
I started cartooning in college at the Daily Nebraskan in 1999 at the University of Nebraska-Lincoln. In January of 2002, after graduating, I began cartooning for the San Diego Reader. In March 2005, they began posting my cartoons on their website, www.sdreader.com, so if you came here from there, you can find many of my older Reader cartoons.
During the summer of 2004 I began cartooning for the Lincoln Journal Star, alternating with Nebraska cartooning legend Paul Fell. The Journal Star began posting my cartoons online during the summer of 2006. You can view them and the corresponding discussions in the comments section at journalstar.com/blog/nealo.php.
Beyond those three, I also started cartooning for the Omaha Reader in 2006 after a stint providing bi-weekly cartoons for the Omaha City Weekly since its inception, and I also occasionally contribute cartoons to HappyYoungPeople.com.
I realize that visitors to this site are coming from cities and states that have virtually no political overlap, so I've created a new category called "national" which pulls together cartoons from all sources that relate to national issues.
I've been slowly updating the backlog of old DN cartoons, so this site is a career case study waiting to happen. If you like what you see, or perhaps remember "the good old days," the Daily Nebraskan still has some copies of "The Best of Neal Obermeyer" for sale. Also, if you're looking for any of my non-political cartooning, film, video, radio and other work, visit cheeksofgod.com.
Feel free to send me an e-mail at nealo@nealo.com.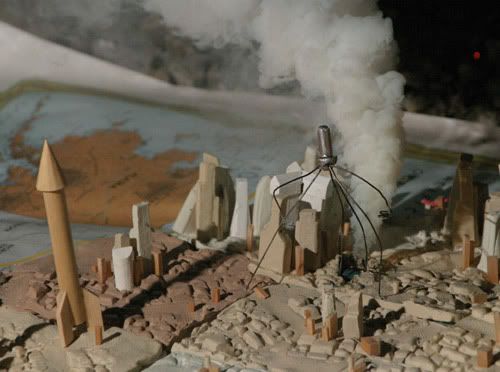 photo by Quentin Lueninghoener

¹Association of Alternative Newsweeklies: San Diego Reader
²The Lincoln Journal Star: Who We Are
³Association of Alternative Newsweeklies: The Reader (Omaha)